our vision
We are working to become a world class early learning institution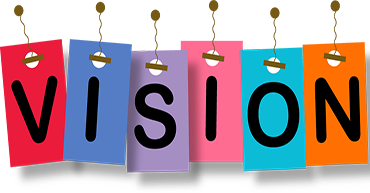 Our vision is to be an international school known and respected globally for the highest standards of early learning. We want to inspire and empower our children to be successful, international citizens.
our mission
Learning Well, Enjoying Life, Exceeding Expectations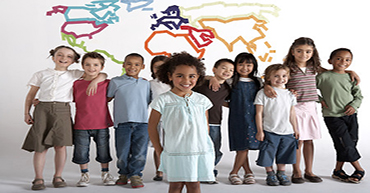 Our daily drive is to be a school where great learning takes place within a warm, supportive and creative environment. Through experienced and enthusiastic teachers, children's learning is personalized and challenges them to develop their thoughtfulness and confidence while increasing their knowledge and skills. Integral to this is our commitment to working in partnership with parents in the learning process, and a strong drive to ensure we broaden children's experiences of international-mindedness and cultural diversity.
our teachers

At Greatstart Early Learning, our team of caring preschool professionals is crystallized with academic qualifications combined with in-house supplementary training and development guidelines. All our staff are qualified in their respective fields and are supplemented with ancillary learning curriculum to ensure that they are fully knowledgeable with the latest teaching techniques to advance childcare development, and have specific skill sets for overcoming childcare challenges.
Our teachers are loving, energetic and well-qualified team members and as such, families appreciate them for their dedication and enthusiam, identifying our teachers as one of the program's greatest strengths.
Every Greatstart Early Learning school is co-led by a Center Director who is responsible for the education curriculum and childhood development program. They ensure that children achieve genuine learning - academic and social - through play, lovingly guided by highly trained teachers.
Read some of the amazing things that parents say about these amazing teachers in our
Testimonials
section.
welcome to our family
Great Things Start Here.

By definition, formal education involves institutionalized teaching and learning in relation to a curriculum through systematic instruction, teaching and training by teachers.

At Greatstart Early Learning, we go beyond this accurate but bland definition of education, as our students thrive in an exciting and stimulating learning environment. We started in 2004 as a modest preschool in New Jersey, USA and called ourselves Stepping Stones Learning Center. We are the best reviewed preschool in the areas where we have a location and that is mainly attributed to how we take care and nurture not just the children that are entrusted to us, but also their families. It is something we're passionate about and why we've been 100% referred.

To distinguish our own better way of early education, we have adopted our new name to represent the great foundations we teach your children to allow them to grow and develop into well educated and responsible global citizens. The name maybe different, but we are the same bunch of people you've trusted and loved and we will continue to provide the highest care and education. No matter where you enroll your child in our various locations, you are guaranteed the same education and care standards. That is our commitment to you.

We are brigning that same world-class GR.A.C.E. program to our new school in Manila. With learning methods aligned to US national early learning standards and guidelines, your child develops the tools to get ahead academically and socially as the Philippines embraces the new American K-12 education standards.