the greatstart experience
GR.A.C.ETM Learning Program
Flexible, personalized learning prepares your child to meet the challenges of a rapidly changing world.
The GR.A.C.ETM (Greatstart Academic Curriculum for Excellence) Learning Program is our exclusive and proprietary curriculum. This innovative program, based on the award-winning The Creative Curriculum for Preschool, enables children to develop confidence, creativity, and lifelong critical thinking skills. It also ensures learning methods are aligned with state and national early learning standards and guidelines. Highlights of the GR.A.C.ETM learning program include:
Our professional teachers observe and assess children individually and as a group at the start of each school year. Individual and group lesson plans are then skillfully created that provide the framework for measuring key developmental milestones achievements across these Learning Foundations.
Nurturing a creative and fun learning environment is at the core of our program. We let your children think in an imaginative and creative way by letting them select different activities and materials to explore everyday. This approach is based on proven research that children experience the best learning when they are having fun.
Though there are areas of the GR.A.C.ETM learning program that might be similar to a Montessori curriculum, such as helping the kids find their way into the learning materials instead of showing how to do it, thus allowing children to acquire leadership skills and independence in general, it is still a predominantly formal and structured curriculum. This enables children to easily transition when they move on to elementary school.
By intentionally pushing the boundaries of exploration and creative thinking, we are able to guide and extend your child's learning outside of the "age-appropriate" lesson norm.
We are firm believers that children need to be taught manners, social skills, and proper etiquette at an early age as it becomes their social foundation in adulthood. Respect for others, especially to their elders is of upmost importance in the Greatstart culture and parents are encouraged to become active partners in instilling this important value. While the current trend encourages parents to be "friends" with their kids, we respectfully disagree. Children need to be guided during their early years. They need parents to be firm role models that will teach them how to be good citizens of the world. Being their "friend" can come later on when they are older.
Directors' Advices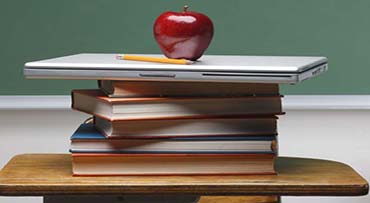 Too often we get questions from our parents about how we do it when they notice an immediate change, for the better, on their child's social skills only after a short time that they have been in our schools. How the shy little one who typically begs not to be left alone in a social gathering all of a sudden becomes happily engaged and even becomes the center of attention.
At the core of our success is our firm belief in discipline. At that young age, children are like sponges. They absorb everything that they see around them. By instilling discipline at such an early age, how to act properly just becomes a natural thing as they grow up. We also make sure the parents are fully engaged and are willing partners in making sure the values continue in their home after they leave the school everyday.
Here are 3 great R's students/children need to learn:
Respect for themselves, others, & property;
Reflection, to remember and think before and after they act; and
Responsibility for their actions
You (teachers and parents) help each of your students/children learn these through your teaching and by being a great role model for them.
Check out more insightful and helpful articles on the right.